INFRASTRUCTURE I IRRIGATION PROJECTS I BOILERS & TURBINES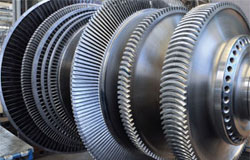 Gammon India is not only one of the largest civil companies in India, but can also lay claim to having built the maximum number of bridges in the whole of the commonwealth till 2012. For nearly a century Gammon has been undertaking and executing the toughest construction projects. It has an admirable track record, a solid experience and a proven strength on delivery norms across its full spectrum of services. Around the world, Gammon's projects boost growth in economies and improve the quality of life of millions of people. Its expertise helps businesses generate values from the most challenging circumstances. All this has enable Gammon to become a name that is inextricably woven into the fabric of India.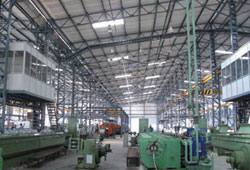 Gammon's projects cover businesses and projects involving highways, public utilities, environmental and marine structures. Gammon's expertise also covers the design, financing, construction ad operation of modern bridges, viaducts, and metro rail, both on a Built-Operate–Transfer (BOT) basis as well as contract execution. Gammon is also active in the Social Infrastructure sector through its operations in the realty project segment. Examples include residential complexes such as Pebble Bay and Godrej WoodsMan Estate in Bangalore, Godrej Kalyan in Mumbai, RNA Exotica, Mumbai; Hotel complexes such as Hotel Leela Palace, Chennai and G Staad, Bangalore besides commercial complexes such as Galleria Mall(INXS) in Bangalore.
Post 2012 most of the Industries have faced serious challenges due to economic slowdown. Since then, Gammon has initiated structural changes and is getting prepared for the challenges of future.


© Copyright. GAMMON INDIA LIMITED. All rights reserved.
Gammon India Limited
Hamilton House JN Heredia Rd, Ballard Estate, Mumbai PIN 400038
Tel: +91-22-22705562